Wow, this Call the Midwife season finale unleashed a range of emotions! I was on the edge of my seat and shed some tears while watching the aftermath of the tragic train crash, as well as the heart-wrenching pain of both young Carol's stillbirth and Edina Corbett, giving birth to a baby boy only to learn her husband suffered a brain tumor and caused the train incident. And what a sigh of relief to know that both Dr. Turner and Sister Julienne survived!
Seeing the people of Poplar rally together was heartwarming. The midwives, along with the rest of the community, overcome the immense sense of loss to help each other, while using the unique skills and heart that each of them possess. Timothy Turner even stepped up, using his medical school knowledge to help triage patients and find his own father — all while still recovering from his bout with the "kissing disease." A handful of precious lives were lost in the accident, but so many were saved thanks to the community's team efforts.
This teamwork reminds me of the initial chaos of COVID and the efforts my medical community made to take care of each other. Now that we have come out of the thick of it, I can look back fondly on the positive aspects of the past two years. I'm so thankful for the team of nurses, midwives, physicians, technicians and administrators I work with — they are my Poplar! As our country began to shut down in March 2020, my amazing team met and strategized not only on the best way to limit exposure and keep each other safe, but also to continue providing excellent and seamless patient care.
My amazing colleagues showed unwavering support for one another by forming squads of nurses, midwives, physicians and support staff to limit the number of providers needing to be at the hospital at one time. While we merged all patients to one team, we were still able to give evidence-based care to all and midwifery care to anyone who desired it. Squads were rotated every two weeks, and we had time to isolate and be with our loved ones. This allowed us to limit the exposure of other team members who were providing crucial care in our clinic locations. None of us could have survived the beginning of the pandemic alone.
Community is so very important. Midwifery does NOT exist as an island! Just like the midwives in Poplar, it is a blessing and honor to work with such an amazing community. I am forever grateful for them.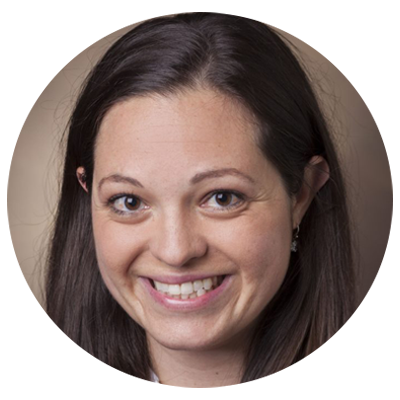 Hannah Diaz, DNP, MSN, CNM, is a member of the Vanderbilt Nurse-Midwives & Primary Care for Women at Melrose, the clinical practice of the Vanderbilt University School of Nursing.