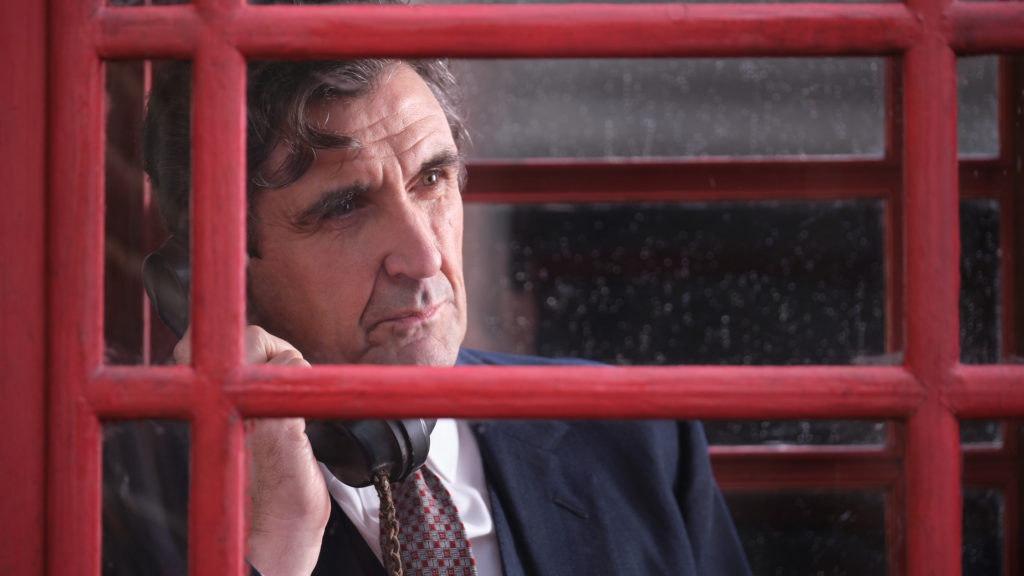 Call the Midwife is back for its 11th season and so are the faculty of the Vanderbilt University School of Nursing to provide historical and contemporary context in a weekly recap blog. Watch the show Sundays at 7 p.m. through May 8. SPOILER ALERT: Some posts may contain plot details.
I will never forget this episode of Call the Midwife because of the five seconds in which midwife Nancy unlaces a vagrant's boot, tugs to remove it, and finds she has pulled the man's foot off with his boot. After picking my jaw up from the floor, I did some medical research via Google and discovered that dry gangrene is a real phenomenon. Theoretically, an affected extremity could be so necrotic, shriveled and damaged that it could be pulled apart from healthy tissue.
Thank goodness Matthew and Trixie finally kissed at this episode's end! I needed that lovely, hopeful scene to help me forget that dry gangrene can happen to the human body. Beyond those two dramatic moments, the primary plotlines are familiar, workaday stories.
Most familiar to me, this episode offers a funny, insightful portrait of the midwives as a team. One of the best things about midwifery, past and present, is teamwork. Some midwives have solo practices, but most of us share the work with at least one other midwife or obstetrician. I'm part of a big team at an academic medical center. We are 22 midwives caring for our own patients, accepting transfers from a birth center, training student midwives. It's a ball to work with so many like-minded, capable women, some brand-new practitioners and some with decades of experience.
In this episode I can see familiar team roles: the sacrificial leader who works herself into illness, the eager novice midwife who asks for more responsibility than she can handle, the steady seasoned midwife who helps the group remember its mission and identity, and the enthusiastic new midwife.
Through Nancy this episode showcases the particular gifts of the new grad midwife. She struggles to make it to rounds on time, relies on colleagues for help in every aspect of the work (even hosiery!) and makes awkward attempts to help her teammates. But she brings a wide-open heart to her patients. Once Nancy connects with Bernard around his injured foot, she cultivates a therapeutic relationship with him that offers him dignity, welcomes him into the health care system, and comforts him at his death. She serves him far beyond the expectations of her job.
This episode brought back memories of the patients I met during my first year of practice, when I was also eager and green and allowed patients into my heart. Many of my clients were served by the nearby methadone clinic, so they were as complicated as the meths drinkers of Poplar. I vividly remember holding hands with a heavily pregnant young woman in recovery from heroin addiction while the anesthesia team tried to find functional veins between her toes for routine prenatal labs. I, too, struggled with the basic elements of my job (including appropriate wardrobe!) but like Nancy, I compensated with love.
I so enjoyed seeing the Nonnatus team work together to pull off a beautiful centenary celebration, to talk through their conflict, to support each other through some hard cases and to support their leader in her recovery. While my team doesn't enjoy a daily cup of tea together, we use the modern magic of text messages, meal trains, and virtual meetings to similarly solve problems, plan projects, support each other, and accomplish our shared work.
Kate Virostko, MSN, CNM, is a member of the Vanderbilt Nurse-Midwives & Primary Care for Women at Melrose, the clinical practice of the Vanderbilt University School of Nursing.