Call the Midwife is back for its 11th season and so are the faculty of the Vanderbilt University School of Nursing to provide historical and contemporary context in a weekly recap blog. Watch the show Sundays at 7 p.m. through May 8. SPOILER ALERT: Some posts may contain plot details.
Call the Midwife does such a great job of showing the many facets of midwifery. There is so much more to it than taking care of pregnant patients. The word midwife means "with woman," and that does not only mean during pregnancy and birth. We midwives are with patients during times of tragic diagnoses and routine medical care. We sit with them. We walk with them. We guide them through medical choices, counsel them on best options, and mourn with them when the unexpected occurs.
This week, Sister Frances exemplified what it means to be a midwife. Both she and Trixie are shown performing speculum exams and collecting cervical smear samples in the maternity home clinic with Dr. Turner. One of the patients, Janis Cowper (played by Abi Corbett) receives one of these routine cervical screening tests from Sister Frances. Tragically, her results are positive for cervical cancer and she is told she must have a radical hysterectomy performed removing both her cervix and uterus. For this young newlywed who had planned on having children, unexpected news like this certainly felt like the end of the world.
We refer to this cervical cancer screening today as a 'Pap smear,' named for cytopathologist George Papanicolaou. He discovered that viewing a sample of cells from the cervix could detect precancerous lesions of the cervix. His research led to public health initiatives for using this sampling as a screening tool for cervical cancer beginning in 1941.
Now we know much more about cervical cancer. Cervical cancer follows a very predictable sequence which allows medical providers to predict how fast abnormal cells will change. The progression is usually slow, and steps can be taken to remove or watch abnormal precancerous cells closely.
Advances in research have also led to the finding that human papilloma virus (HPV) causes cervical cell abnormalities that lead to cancer. We can effectively screen patients for both abnormal cervical cells and HPV. Routine screening as recommended by your health care provider makes this type of cancer both preventable and curable. The HPV vaccine is also an amazing development that has prevented so many patients from acquiring the virus that causes these cell changes.
Thankfully, these days it is extraordinarily uncommon for anyone diagnosed with cervical cancer to need a radical hysterectomy. Now this would be reserved for severe cancer cases that do not respond to less invasive treatment. Given the lack of knowledge or evidence on other treatments for cervical cancer in the 1960s, it was a blessing that Sister Francis was there to guide Janis through her pain and loss.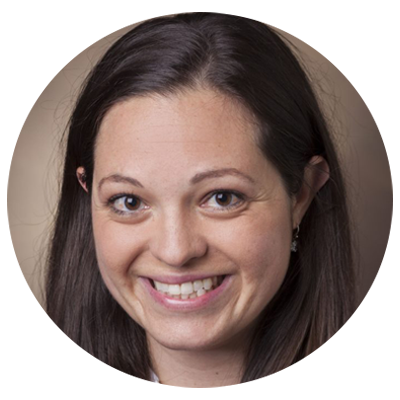 Hannah Diaz, DNP, MSN, CNM, is a member of the Vanderbilt Nurse-Midwives & Primary Care for Women at Melrose, the clinical practice of the Vanderbilt University School of Nursing.