Call the Midwife is back for its 12th season and so are the faculty of the Vanderbilt University School of Nursing to provide historical and contemporary context in a weekly recap blog. Watch the show Sundays at 7 p.m. through May 7. SPOILER ALERT: Some posts may contain plot details.
When I watch Call the Midwife, I know to expect many emotions. In my day-to-day job taking care of patients as a midwife, this is also true. It's impossible to separate the personal from midwifery. It can be heartbreaking and heavy. It can also be beautiful and joyful. Often it is all of that at once and I wouldn't have it any other way. The human experience as a midwife is one that I am blessed to live.
In this week's episode, Sister Julienne and Trixie take care of patient in a truly tragic situation that demonstrates both ends of this spectrum. Lilian Reynolds is an expectant mother who is so thrilled to be welcoming her first child into the world. Her excitement is squashed when she is diagnosed with inflammatory breast cancer. This type of cancer is invasive and progresses quickly.
Unlike most breast cancers, in which you would feel a lump under the skin, inflammatory breast cancer presents first with abnormal skin changes, discomfort and swelling. I have only ever seen patients with this type of breast cancer twice in my career. It's very rare – accounting for only 1 to 5% of all breast cancer cases. Though inflammatory breast cancer is rare, it is so good to be aware of the symptoms.
Every pregnant patient deserves the chance to celebrate and the chance to make their own decisions. Sister Julienne's touching words – "the mother is at the heart of everything we do" – could not be truer for midwives. With patients who are in an unthinkable situation like Lilian Reynolds, midwives balance patient autonomy with medical risks. We make sure patients understand risks and recommendations, and then we sit with them in the decision-making. Having the birth she envisioned was so important to his sweet first-time mother. Lilian didn't want to allow her cancer diagnosis to take away that once-in-a-lifetime moment.
As a provider today, I would want a patient with inflammatory breast cancer to receive treatment as soon as possible. I would recommend an induction of labor as soon as it became safe for the baby to be delivered. But if the patient understood all the risks, I would certainly honor her choices. In other words, I would keep her at the heart of what I do.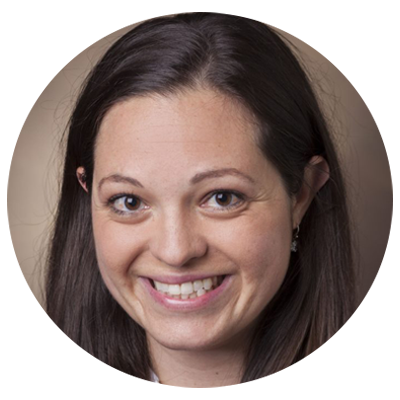 Hannah Diaz, DNP, MSN, CNM, is a member of the Vanderbilt Nurse-Midwives & Primary Care for Women at Melrose, the clinical practice of the Vanderbilt University School of Nursing.