Call the Midwife is back for its 10th season and so are the faculty of the Vanderbilt University School of Nursing to provide historical and contemporary context in a weekly recap blog. Watch the show Sundays at 7 p.m. through Nov. 14. Each new episode will be available to stream for free from its broadcast premiere through Dec. 21. A 10th anniversary retrospective airs Nov. 21 at 8 p.m. SPOILER ALERT: Some posts may contain plot details.
In this final episode of the season, hopeful adoptive mother Sylvia Potts attends a childbirth education class led by the midwives. Sylvia is thrilled to become a mother and we hear about the struggles she has trying to conceive. Her older sister, Blanche – a 42-year-old facing a surprise pregnancy with four older children – will be the birth mother of her child. Sylvia is there with Blanche for the birth, and all seems well at first.
It is soon revealed, however, that the baby has Down syndrome. In a painful, heartbreaking series of events, Sylvia decides she cannot handle a child with special needs. Blanche's motherly love can see how perfect he is and realizes baby Robert is the final piece to complete her family!
Most people have 46 chromosomes, while people with Down syndrome carry an extra copy of chromosome 21. This genetic condition is also referred to as Trisomy 21, and leads to certain physical characteristics, developmental challenges, and other potential health problems. Down syndrome is a lifelong condition, but with early intervention and services in childhood, individuals can improve their physical and intellectual abilities. People with Down syndrome can thrive and live wonderful, fulfilling lives.
If you've watched Call the Midwife for a while, you'll remember that Fred and Violet Buckle have an adoptive son, Reggie, who also has Down syndrome. They love him fiercely as their own. Fred Buckle is truly one of the most joyful characters on the show. It was nice to see him sharing his experience and telling new father Walt what loving someone with Down syndrome was really like and how enriched their lives were because of Reggie. His words "he taught me how to love more" brought tears to my eyes – such a beautiful sentiment. Fred's encouragement helped Blanche's husband see the diagnosis through a more optimistic lens.
In the episode we hear the word "mongol" used to describe baby Robert. "Mongol" or "mongoloid" are antiquated, derogatory words used to describe someone with what we now call Down syndrome. In 1960s England, these terms would have been commonplace and were even used well into the 1980s.
The detail about Blanche giving birth in her 40s placed her at higher risk of having a baby born with Down syndrome. "Advanced maternal age" may be a phrase you have heard concerning patients who are pregnant or giving birth in their late 30s, 40s or even early 50s. This doesn't seem like kind verbiage for someone so young! But it is the actual medical term, because unfortunately, there really are risks that come with pregnancy at age 35 years or older and these become significant and gradually worsen with rising age. One of the major risks is having a baby with certain genetic conditions, Down syndrome in particular.
According to the CDC, one in every 700 babies born in the United States has Down syndrome. Age-related risk changes this: at age 25 the overall risk is 1 in 1,340; while at age 40, it is 1 in 85. This may seem like a scary statistic, but 1 in 85 is still a low risk when you think about it, that is still about a 1% risk.
Today, we can screen patients for chromosomal abnormalities early in the pregnancy. We offer this screening to everyone regardless of age or family genetic history, but it is encouraged more often for patients of "advanced maternal age." It is important to note that patients over 35 years can have safe, healthy pregnancies and deliveries. There may be a few extra screening recommendations from obstetricians or midwives, but it is nothing to fear, especially if you are otherwise healthy!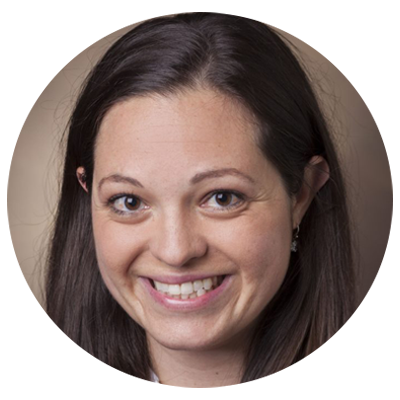 Hannah Diaz, DNP, MSN, CNM, is a member of the Vanderbilt Nurse-Midwives & Primary Care for Women at Melrose, the clinical practice of the Vanderbilt University School of Nursing.