Call the Midwife is back for its 10th season and so are the faculty of the Vanderbilt University School of Nursing to provide historical and contemporary context in a weekly recap blog. Watch the show Sundays at 7 p.m. through Nov. 14. Each new episode will be available to stream for free from its broadcast premiere through Dec. 21. A 10th anniversary retrospective airs Nov. 21 at 8 p.m. SPOILER ALERT: Some posts may contain plot details.
Last week we were introduced to new student midwives! I was excited to see the midwives at Nonnatus House make this change. It not only gives them funding, but also helps to grow the midwifery profession. Pupil midwife Nancy Corrigan (Megan Cusack) was really struggling to find her role in the last episode; she redeems herself in this one.
Jeanette Owen, a pregnant teenager, and her overprotective mother come to the maternity home to see Dr. Turner for a prenatal checkup. The energy from Mrs. Owen seems off immediately, as if she is aggravated by the situation and trying to keep her daughter's pregnancy under the radar. Her insensitive behavior becomes a point of frustration with Nancy. The plan to place Jeanette's child up for adoption is shared with Dr. Turner and the midwives as an absolute. Mrs. Owen is unrelenting and defensive even when Jeanette's health becomes a concern.
Jeannette is given diagnosis of preeclampsia with swelling and a blood pressure of 120/80. While this does not meet the modern criteria for preeclampsia, it is correct that young, first-time mothers are at higher risk of acquiring it. Being admitted to the maternity home for closer observation gives Jeanette time away from her mother and space to process everything happening to her. I appreciated Nancy trying to connect with Jeanette when she was in the maternity home. The father of the baby is even able to come visit her there.
Family dynamics are tough. Mothers love their children so much, but sometimes that love and wanting the best for their child can come across as control or interference. There have been times when I have even asked a patient's mother to leave the labor room when they were being controlling, coercive or projecting their anxiety onto the patient. I was utterly heartbroken watching these dynamics play out in the relationship between Jeannette and her mother in this episode. After the birth of her baby, Jeanette's mother and a woman from the adoption society arrive at the maternity home. Jeanette's baby is ripped from her arms against her will, leaving her destroyed. Can you imagine the trauma of this? This scene was so hard to take in.
At any age, pregnancy is one of the most challenging and emotional times in a person's life. We treat every pregnant patient with respect – they have the autonomy and right to make decisions regarding their own body, pregnancy and newborn. Despite teenagers being too young to make medical choices outside of pregnancy, the majority of states overwhelmingly allow teenage parents the same rights as adults regarding medical choices for their newborn, including the choice to keep their child or give their child up for adoption. The father of the baby also has rights. If he is involved, he certainly also has to agree to an adoption before it can even be considered.
Adoption can be a wonderful choice for people who are not emotionally, mentally, financially or physically capable of being parents. But it is a decision made with careful consideration. A patient today would have the autonomy to make the decision that was right for her. Time would be spent to make sure it was truly what she wanted. None of this seemed to apply to Jeanette.
A patient has the right to control their own decisions about the pregnancy. We would never allow adoption proceedings to take place the way they did with teenage mother Jeanette.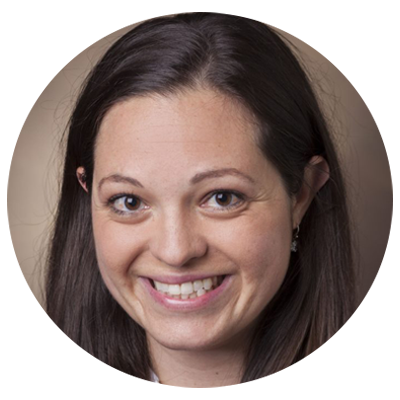 Hannah Diaz, DNP, MSN, CNM, is a member of the Vanderbilt Nurse-Midwives & Primary Care for Women at Melrose, the clinical practice of the Vanderbilt University School of Nursing.