Call the Midwife is back for its 10th season and so are the faculty of the Vanderbilt University School of Nursing to provide historical and contemporary context in a weekly recap blog. Watch the show Sundays at 7 p.m. through Nov. 14. Each new episode will be available to stream for free from its broadcast premiere through Dec. 21. A 10th anniversary retrospective airs Nov. 21 at 8 p.m. SPOILER ALERT: Some posts may contain plot details.
Going into this season of Call the Midwife, I was really hoping for a positive escape from the current state of the world. While I found this first episode touching, it certainly didn't provide that happy respite. I did, however, manage to find beauty in the human connections within the extremely sad outcome for one of the couples.
In the Season 10 premiere, Lucille (Leonie Elliott) and Sister Frances (Ella Bruccoleri) are the midwives attending the birth of a local couple who are beyond excited to welcome their new baby. The labor and birth are normal, and everything seems to be as expected – until the baby is delivered. It is immediately clear to the midwives that the baby is not healthy and has been born with several deformities. Dr. Turner (Stephen McGann) investigates and eventually surmises radiation the father was exposed to during his military service is the likely cause.
Sister Francis struggles with her own sadness surrounding the outcome after the baby passes. She doesn't know how to process her feelings while still doing her job and supporting the couple. I have been there – feeling immense sadness for a patient and her family when she comes into the hospital knowing her baby will never get the chance to feel her love, knowing that the baby inside of her is no longer alive or that her baby will live for only a brief time. I have learned that I can still show my emotions while also supporting my patients. I have followed that same advice Sister Francis received to "just be here."
Being a midwife has blessed me in so many ways. I get the opportunity to be with patients and their loved ones for the happiest and most joyful days of their lives as they welcome a new baby into their arms and hearts. Most of my days are spent this way, witnessing elation. But not every outcome is joyful. Those sad and challenging days as a midwife are just as important and transformative. Each family that experiences heartache from a loss stays with me. While technology and medical advances have brought us a long way, we still can't prevent every tragedy. There are still babies born with unexpected deformities or health issues.
Fortunately, today we are able to screen for abnormalities. We offer optional genetic testing and carrier screening for specific diseases. We can perform fetal ultrasounds to look for any abnormal anatomy. While we can't prevent most diseases, exposures, or abnormalities, we can know ahead of time and help a patient and their family prepare. We can set up consultations with specialists and be ready to perform surgeries after babies are born.
It never ceases to amaze me that hard issues the midwives and patients were dealing with in the dramatized Poplar of the 1950s and '60s mirror things we are still dealing with today. While we may have the advantage of medical interventions that weren't available then, we still have tragedy and heartbreak. The human experience has always been the same, and we can still "just be here" for each other.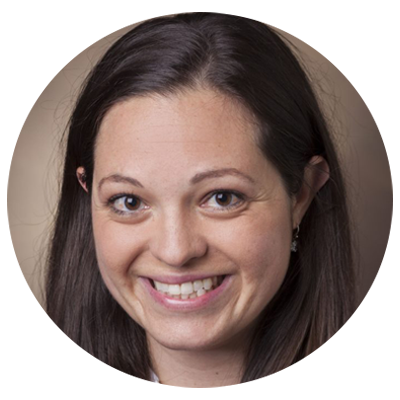 Hannah Diaz, DNP, MSN, CNM, is a member of the Vanderbilt Nurse-Midwives & Primary Care for Women at Melrose, the clinical practice of the Vanderbilt University School of Nursing.