Call the Midwife is back for its ninth season and so are the faculty of the Vanderbilt University School of Nursing with a weekly guest blog. Watch the show Sundays at 7 p.m. through May 17, then read our blog each Monday morning for historical and contemporary context about the previous night's episode. SPOILER ALERT: Some posts may contain plot details.
Many changes are happening with the midwives this week! For one thing, Nurse Lucille Anderson (Leonie Elliott) is tasked with covering for one of the chief midwives at nearby St. Cuthbert's Hospital. She is to care for pregnant and postpartum patients at the hospital while teaching a group of student midwives. Lucille doesn't seem pleased to take on this temporary role and to make matters worse, she is met with a difficult pregnant patient, Connie. By the end of the episode, Lucille has won over Connie by providing the excellent care we have come to know from her – although in an unusual setting.
For the past eight seasons of the show, the midwives have been caring for patients and delivering babies in their own homes. There have been a very limited number of stories that ended with patients being sent to the hospital. This had me wondering – how and when did midwifery care begin to change? When did it stop becoming the norm for patients to deliver at home?
The history of birth in both America and the U.K. is quite complicated. In fact, the changes came about not only from the growing profession of medicine, but the changes in how people lived – in small apartments that didn't make logical sense to deliver in – and the rise of medical insurance in the 1930s and '40s. In the U.S. this change happened rather abruptly. In 1938, half of U.S. births were at hospitals, by 1945 that number had already jumped to 80%; by 1955, 99% of women were giving birth in a hospital setting. The U.K. was a little slower in this change with 64% of women delivering in hospitals by 1954 and it wasn't until 1991 that the hospital births there reached 99%.
Today in the United States, almost all babies are born in hospital settings. According to the CDC, only 1.61% of babies were born in either a patient's home or at a birth center. There has been a slow and steady increase in out-of-hospital births with midwives since 2004. This is a really exciting trend to see for low-risk, healthy pregnancies! Midwifery has always had a hand in obstetric care, no matter what location. Now, the majority of midwives perform deliveries in hospitals.
The worrisome references this season to Nonnatus House facing demolition and the knowledge that historically there was a shift from home births to hospital births has me thinking we are going to keep seeing big changes in coming episodes! It seems to be a new concern for the midwives and I wonder how they will navigate it.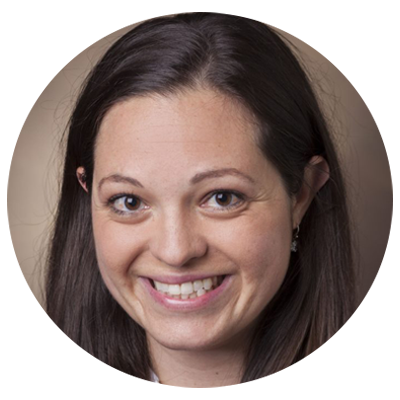 Hannah Diaz, MSN, CNM, is a member of the Vanderbilt Nurse-Midwives & Primary Care for Women at Melrose, the clinical practice of the Vanderbilt University School of Nursing.