Call the Midwife is back for its ninth season and so are the faculty of the Vanderbilt University School of Nursing with a weekly guest blog. Watch the show Sundays at 7 p.m. through May 17, then read our blog each Monday morning for historical and contemporary context about the previous night's episode. SPOILER ALERT: Some posts may contain plot details.
If you are tuning in to Call the Midwife for a welcome break from all the COVID-19 news, you might be disappointed. One of the main plot lines revolves around a diphtheria outbreak near Nonnatus House requiring those affected to isolate in order to stop the spread of the disease. With this novel corona virus outbreak, I do hope everyone reading is staying home and isolating as much as possible to combat the spread of COVID-19.
This season of Call the Midwife promises to bring us some joy and entertainment as we are spending extra time at home. Toward the beginning of this first episode, we learn of the death of Winston Churchill, setting the fictional events in January 1965. Fred (Cliff Parisi) seems to be affected significantly by the news as it brings up memories of his dearly departed first wife. He throws himself into work at Nonnatus House and his presence there is heaven-sent when he finds an abandoned newborn in a trash bin. The mother's story turns out to be a complicated one, leading the staff at Nonnatus to take on the role of social workers, mental health providers and midwives to support and care for her.
Another mother also receives great care in this episode. Dena Bowland (Jenny Rainsford) is first seen living in a squalid building where Nurse Crane (Linda Bassett) says one can hear bedbugs crawling within the walls. The woman's older child is determined to have diphtheria, in a just-in time rescue and diagnosis by Dr. Turner (Stephen McGann), who sees the tell-tale thick covering at the back of the boy's throat.
Diphtheria can lead to difficulty breathing, heart failure, paralysis and in some cases even death. But some people infected with the diphtheria-causing Corynebacterium diphtheriae bacterium never exhibit symptoms or become ill themselves, even while spreading the disease to others.
In Sunday's episode, young Terry Bowland (Jordan A. Nash) is hospitalized and even given permission to take his exams in isolation. Everyone in his class is tested and it is then that patient zero is located. A girl's festering open wound is identified as cutaneous (or skin) diphtheria, likely to have developed from an insect bite in her native Pakistan. "The bacteria has been constantly shedding and spreading everywhere she's been," a frustrated Dr. Turner says, adding that the surgery will need a deep clean once the young patient leaves. Thankfully, we now have vaccines for diphtheria.
Isolating infected people, cleaning contaminated areas and taking extra precautions are part of our new reality now. We are all in this together. As Vanessa Redgrave says in her voice-over at the end of this week's episode: "The gift is knowing that the present will soon pass and that the way we embrace it has the power to change everything." Let's take this to heart in these unsure times!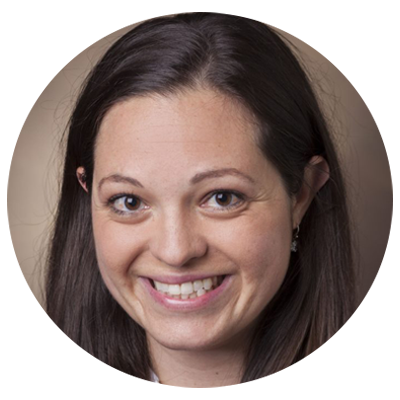 Hannah Diaz, MSN, CNM, is a member of the Vanderbilt Nurse-Midwives & Primary Care for Women at Melrose, the clinical practice of the Vanderbilt University School of Nursing.