A new season of A Word on Words premieres on air on Sunday, Feb. 19, at 10:26 a.m., and is available online at awordonwords.org and the NPT Arts Connection YouTube channel. The second season opener features Nashville author Ann Patchett interviewed at her bookstore, Parnassus Books, by Mary Laura Philpott (who also handles social media for the bookstore).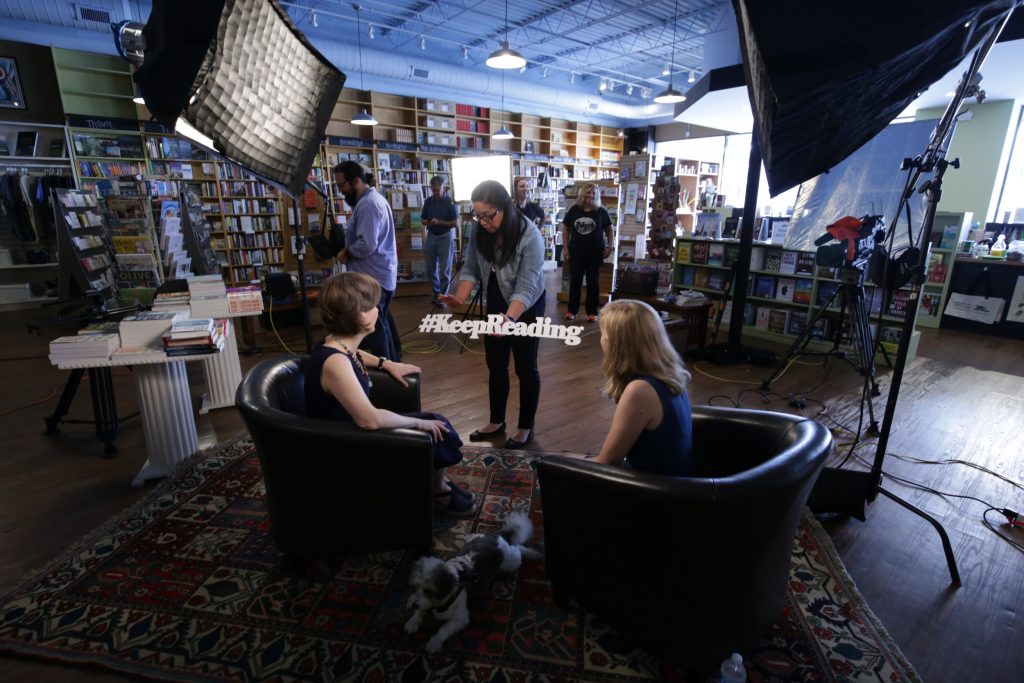 NPT's A Word on Words, hosted by Philpott and Nashville novelist J.T. Ellison, received a Midsouth Regional Emmy Award in January 2017. The rebooted series premiered in October 2015 and was designed for a changing media landscape while staying true to its core emphasis on authors, writing and the promotion of reading as it was under the long stewardship of respected journalist John Seigenthaler.
Each A Word on Words episode is a three-minute interview shot in locations throughout Middle Tennessee with a thematic connection to the book. A list of reading recommendations from the featured author appears at the end of each interview. Behind-the-scenes photographs are displayed on awordonwords.org and extended interviews are also available for viewers to enjoy.
This season will highlight 11 authors, including Alan Furst, Cynthia D'Aprix Sweeney and Emma Straub. There are also plans to interview John Hart, Megan Abbott, Robert Hicks, Adam Haslett, Yaa Gyasi and Helen Ellis during Humanities Tennessee's annual Southern Festival of Books in October.
#keepreading – and keep watching!