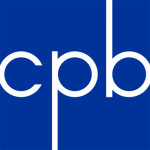 The Corporation for Public Broadcasting's Board of Directors will meet here in Nashville on Monday, June 27, 2016, from 1:30 to 4:35 p.m. CDT.
CPB is a private, nonprofit corporation created by Congress in the Public Broadcasting Act of 1967.
CPB's mission is to ensure universal access to non-commercial, high-quality content and telecommunications services. It does so by distributing more than 70 percent of its funding to more than 1,400 locally owned public radio and television stations, including Nashville Public Television and Nashville Public Radio here in Middle Tennessee.
"NPT is honored that the CPB board has chosen to have their quarterly meeting here in Nashville," said Beth Curley, NPT's president and CEO. "We are excited for CPB president and CEO Pat Harrison, the board members and CPB staff to see our thriving city and to share with them an overview of NPT's original productions and community engagement projects, among them our Next Door Neighbors and Aging Matters series."
CPB is the steward of the federal government's investment in public broadcasting and the largest single source of funding for public radio, television, and related online and mobile services.
On the draft agenda for the Nashville meeting:
Approval of Minutes
Chair's and Directors' Remarks
President's Report to the Board
Legislative Update
Approval of Minutes (executive session)
Update on Radio Interconnection (executive session)
Report on CPB's Budget Request to Office of Management and Budget for FY 2020 General Appropriation (executive session)
Resolution: Authorization to Submit CPB's Budget Request to OMB for FY 2020 General Appropriation
Resolution: Authorization to Submit CPB's Budget Request to OMB for Public Radio Interconnection
Future Agenda Items
With the exception of the executive sessions, the public may attend and listen to these meetings in the Performing Arts Suite of the Hermitage Hotel, 231 6th Ave. N., Nashville, Tenn.
If you have questions about the upcoming CPB meeting in Nashville, please contact CPB at (202) 879-9600 or contact NPT at (615) 259-9325.