Coming to NPT and PBS stations nationwide on Thursday, January 31 at 9:00 p.m. CT (check local listings), Space Shuttle Columbia: Mission of Hope is the untold inspirational story of Colonel Ilan Ramon, a fighter pilot and son of Holocaust survivors who became the first and only astronaut from Israel, embarking on a mission with the most diverse shuttle crew ever to explore space. Ramon realized the significance of "being the first" and his journey of self-discovery turned into a mission to tell the world a powerful story about the resilience of the human spirit. Although the seven astronauts of the Columbia perished on February 1, 2003, a remarkable story of hope, friendship across cultures, and an enduring faith emerged.
Directed by Daniel Cohen, the documentary,  which airs in conjunction with the 10th anniversary of the Columbia tragedy, goes behind the scenes to explore the "mission within the mission" for Ramon, who carried into space a miniature Torah scroll that had survived the horrors of the Holocaust, given to a boy in a secret bar mitzvah observed in the pre-dawn hours in the notorious Nazi concentration camp of Bergen-Belsen. The bar mitzvah boy grew up to become Israel's lead scientist for the mission, Joachim "Yoya" Joseph. The film follows the scroll's path into Ramon's hands, and the dramatic moment when he tells its story live to the world from the flight deck of Columbia.  Cohen combines rare drawings from the concentration camp made in secret by a camp inmate and archival NASA footage of the astronauts as they prepared for their mission with interviews with Ramon's widow, Rona Ramon, and other Columbia crew family members; astronaut Garrett Reisman and other members of NASA's space program; Canadian astronaut Steve MacLean; former Israeli Prime Minister Shimon Peres and many others.
Also included is personal video shot by Dave Brown, one of the Columbia's remarkable crew of men and women who, although from different backgrounds, became a true family, warmly embracing each other and Ramon and his mission.
Director Cohen took some time out from promoting the upcoming PBS broadcast of Space Shuttle Columbia: Mission of Hope to exchange  a few emails with us about about the film, Ramon and the significance of the mission.
NPT Media Update: How did the story of Ilan Ramon come to you?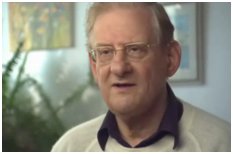 Daniel Cohen: When I was a child I use to blast off into orbit from the big chair in my living room. I have always had this deep passion for space, and space exploration, and I never lost it.  So when the Columbia accident happened I was very tuned in.  A couple of weeks after the accident I saw a story about the little Torah scroll that Ramon carried with him to space. I thought "wow, what an interesting new way to tell a Holocaust story to a new generation."  So I reached out to a friend at NASA, and he connected me right away to Dr. Joachim Joseph, or Yoya as his friends know him, who was an Israeli scientist on the ground at the Goddard Space Flight Center supporting Ramon during the mission.  Yoya was also the Holocaust survivor who gave Ramon the scroll.  When I asked Yoya if he would allow me to try to develop a documentary, he didn't hesitate for a second. Then he said something to me that I would hear time and time again through out the production of the documentary from anyone who had any connection to the story: "anything I can do for my dear friend Ilan Ramon, you tell me what to do."  And that's how it got started, that one phone call pointed me down a path that would take seven-years to complete, and an additional three years to bring the documentary to PBS.
When I think of the time of the Columbia disaster, I think of the context in which it occurred. Coming barely a year and a half after 9/11, and the country within two months of the start of the war in Iraq, there was a sense that perhaps the country had become desensitized to the magnificence of the Shuttle program, was perhaps distracted, and when the tragedy occurred, we were all reminded of the heroics of those astronauts and the power of human possibility. It was a wake-up call. But you decided to not go that direction, to the point of not even mentioning it, and instead focused on the context in which Ramon was flying, his history and the history of the Jewish people, the enthusiasm of Israel and beauty of the bond those astronauts forged. It's as if you are saying that this event was so much more than its time. It was about before and after, and so much bigger. Did you think about the role that the zeitgeist played in Columbia's story?
It is indeed a good way to think about the Columbia as "an event that was so much more than its time."  Sadly it seems tragedy often jolts us to refocus our attention. The Columbia tragedy is a searing moment in our nation's history, and the history of the space program. Perhaps we had become too complacent with the idea of rocketing off into space.  After all, if you look around you, for most people living today, the idea of space travel is not new, humans have always flown into space during their lifetime. So the "gee – wiz" factor holds a different meaning to many people.  But the opposite is really the case. Space travel is a dangerous business, and the men and women who strap themselves to rockets to get to space are true explorers and risk takers. The crews of Columbia, Challenger and Apollo One remind us of this.
A reporter recently asked me, "can I feel good about watching your documentary on the 10th anniversary of this tragedy?" I believe Space Shuttle Columbia: Mission of Hope gives us hope as we remember Columbia.  We are honoring the STS 107 crew by pausing on this significant anniversary to not only remember the accident, but at the same time focuses on their legacy and what they brought to all of us – a journey of the human spirit.  With their diverse background the 107 crew brought so much to each other, an example of what is possible when we all work together for the greater good. Yet woven through them is this story of the Holocaust that Ramon took to space.  Their story is a remarkable message of hope, as Ramon said, "what can happen when you go from the depths of hell, to the heights of space."
Ramon carried the weight of the Jewish people on his shoulders on the mission – a weight that he himself chose to carry. He could have easily just been an Israeli astronaut, represent his country, and leave it at that. But he instead chose to recognize and honor his significance, and he did it with remarkable humility and grace. What did you learn about Ramon that maybe most surprised you?
I never had the chance to meet Ramon, but through his friends and colleagues I feel like I have gotten to know a little bit about him.  My impression of Ramon is that he was a very meticulous and thoughtful man. As Yoya describes him, "when he came into the room everyone wanted to be his friend."  If you look at Ramon's career in the Air Force, it seems he was someone who had the ability to rise to the moment when being shouldered with huge responsibility. For example, as a young fighter pilot, he was charged with being part of the planning team for the mission to bomb the Osirak nuclear reactor in Iraq in 1981.  Because he had shown his ability to handle big assignments, when he was later chosen to be Israel's first Astronaut, he didn't take it lightly.  Over the years that he trained, he clearly came to understand his role, or his "mission within the mission" to represent his country and his heritage.  For him, this was embodied in the Holocaust because he was the son of a Holocaust survivor.  He started searching for a way to carry that message to space.  He understood the significance and the importance behind the personal items that Astronauts carry with them to space, so he decided he would use some of these items as his way of showing the world who he was.  It took him a while to find the right items to take.  Even at the moment that you will see in the documentary when he discovers Yoya's Holocaust scroll, he says to Yoya, "I must think about this."  He didn't ask him if he could take the scroll right away, he went back to Houston and waited a couple of months.  He was thinking about it to be certain it was the right object. It goes right to the heart of who he was, very thoughtful, very deliberate, and able to take on any responsibility and do it with great dignity and pride.
More an observation than a question, but I'm hoping you can expand on this a bit. The story of the Torah scroll – the article of the film's original title AN ARTICLE OF HOPE – is central to your story. It represents for me the importance of tradition, and who we are, "from the depths of hell to the heights of space." That in the horror of the concentration camp, a 13-year-old boy is bar mitvah'd, and in the exuberance of a Space Shuttle flight, as polar opposite as it gets, Ramon is able to remember and focus on his "other" and more humble personable mission.
During one of my many interviews with Yoya for the film, I asked him what could he have possibly been thinking when he saw the little scroll from the Holocaust being held by Ramon in space?  He said it really hit him when suddenly during the broadcast Ramon let it go, and the scroll floated in front of him. It was the enormity of the moment that struck him.
Later, President Shimon Peres told me in an interview that Ramon had created "unforgettable" drama. I thought about what drove me to make the film and what drove me to stick with it for 10 years to get it to PBS.  It was that same moment, the little scroll floating in space. I think about a little boy, and the Rabbi, trapped in the horrors of a Nazi concentration camp holding the scroll, and now there it was floating in space!  For me the moment represents hope. The secret Bar Mitzvah was about hope, and the promise the little boy made was about hope. Ramon felt that promise and that hope deep in his heart, and he carried it with him to space.
I'd never seen the mission control footage on Columbia's re-entry, and so much of the footage has never been seen before. How much access and trust were you given?
We were given complete access to anything we needed to tell this story. Everyone we came in contact with, NASA, family members, friends, colleagues were eager to help us in anyway they could.  And it continues to this day, I still get "what can I do to help you" from just about everyone.  I think it says a lot about the importance of this story.
Have you received feedback from Ramon's widow, NASA and other individual's on the film?
When I first met Rona Ramon at a hastily arranged lunch in Houston just a few weeks after the accident, she said to me, "of all of the stories that were written about my husband, this story of the Torah scroll is the story he would have wanted told."  I believed at that moment, Rona would be determined to help us tell the story.  She was about to host the families of the Columbia on a VIP tour of Israel and she invited us to come along for the documentary. That was how we got started filming.  Later she sat with us for hours on two occasions for interviews, and she has appeared at events on behalf of the film.  She is very dedicated to the film, and I hope she see's this as part of the legacy of her husband.
The same applies to everyone involved with the production; this powerful story draws you in.  From the very first moment I met my partners, producer Christopher Cowen and executive producer Mark Herzog, we formed a team and worked together to champion this story for a decade. They took it to Tom Hanks and Gary Goetzman. Their reaction was the same and they graciously offered their endorsement as executive producers to help us get it made.  It's remarkable.  And from NASA, to a number of Astronauts who were not only colleagues, but extremely close to the 107 crew, I think many people see this documentary as a way of remembering the Columbia in a unique perspective.  Not as focus on the accident, the tragedy, but on the Columbia crew, who they were, and their story.
I imagine you forged a special bond with the Shuttle program while making the documentary. Any thoughts now that it ended?
I think I had that bond way before the documentary, and of course making the film did bring me closer as I got to know and create friendships with people involved in the space program.  Like most I have mixed emotions about the end of the shuttle program.  But I also look toward the future.  Today men and women from around the world are working together in space aboard the International Space Station.  And private companies are building new human spacecraft, and the way we get to space and where we will go is slowly coming into focus.  It's a new era for space exploration, and I believe it is a bright and important future for all of us.  In the fractious world we live in, when you see people from so many different backgrounds, and so many different countries working together, it's very exciting to me.