I got my most recent copy of The Contributor from Don at the Corner of Broadway and 13th Street in downtown Nashville, as soon you exit off Interstate 40.  He wished me and my mother a blessed day, and when I immediately got caught up reading the cover story, informed me that the light had changed. I don't know anything about Don, which is about as much as many people in Nashville know about The Contributor, the "homeless" or "street" paper published bi-weekly and available  from street vendors every day around the city.  This is not to say that Nashville doesn't know the paper, which they certainly do, to the tune of over 120,000 distributed copies each month, making it the most successful street paper in the country. What they may not know, however, is how the paper is created and the real impact it's having on the lives of those that write for and distribute it.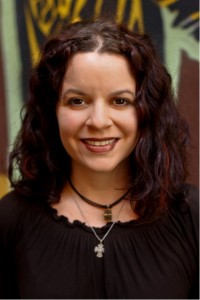 Which makes founding director Tasha French Lemley's appearance on One on One with John Seigenthaler on Friday, December 14 at 7:30 p.m. so special and enlightening.  For a half hour, French Lemley and legendary newspaper man and first amendment advocate Seigenthaler talk  candidly about the homeless, about the future of print journalism, and ultimately about the freedom of speech and of the press. Some things you'll learn, if you didn't know them already.
1) Vendors purchase their papers at the cost of 25 cents each and resell them for $1.00
2) The Contributor has the highest circulation of any paper of its kind in North America.
3) More than 35% of current vendors have found housing since signing up with The Contributor.
4) Don writes Happy Holidays and draws smiley faces on his papers this time of year. OK, you won't learn that on the show. Only here.
If you've got more questions, please tune in on Friday, December 14 at 7:30 p.m. or visit The Contributor's website.
While we're on the topic of The Contributor, those who attended last year's Nashville Film Festival may recall director Christopher Roberts' excellent documentary, Street Paper. The good news is that it went on to win an award at the Bare Bones International Film Festival and be an official selection at the 2012 Global Peace Film Festival and Cincinnati Film Festival. If you missed it last year, keep on eye on the film's website for future screenings and information on how to purchase it. Trailer below: