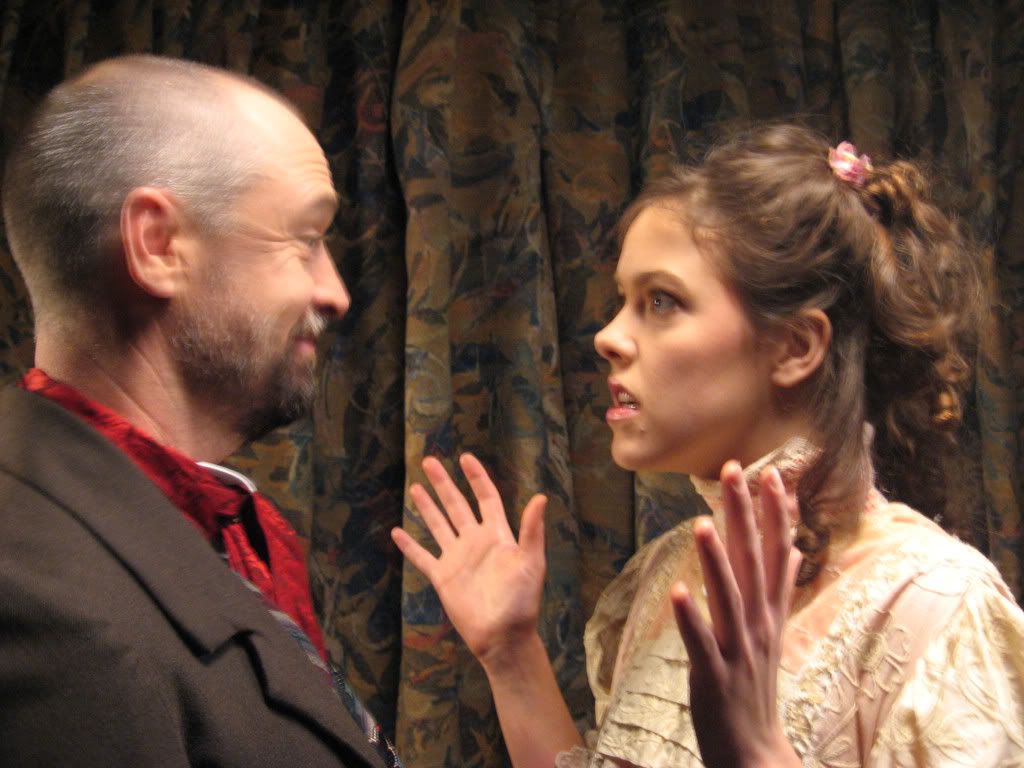 David Alford and Marin Miller, two of our area's finest actors, have brought their talents to a new promo spot for the upcoming NPT broadcast of THE COMPLETE JANE AUSTEN, which begins this Sunday night, January 13 with "Persuasion."
SPOILER ALERT! Marin's character is none too pleased when Alford's character informs her that he's leaving her because the other woman, "is complete." She calls him a cad! She takes a swing! The drama unfolds.
It's another great example of the benefits of so many arts organizations under one roof. Produced, written and directed by NPT's Brian O'Neill, Lighting by Jim DeMarco; sound mixing and voiceover by Joe DelMerico; animation by Mark Woodie; camera and editing by Matt Emigh; makeup by Susie Thiemonge; hair and costumes by Trish Clark, Costume Designer and Jamie Scott, Costume Assistant, Tennessee Repertory Theatre. Props courtesy of the REP. Photos by Harpeth Hall High School junior (and current NPT intern) Rachel McQuiddy.
Look for the spot to start running this weekend.